Complimentary Design Download
Welcome to the EGA Complimentary Design Download
November's Design Download: B-1497 WRIGLEY
The Elberton Granite Association has an extensive library of monument designs available in a variety of formats including prints, catalogs, PDF files and CAD files. These complimentary downloads are changed monthly so please be sure to check back for updates.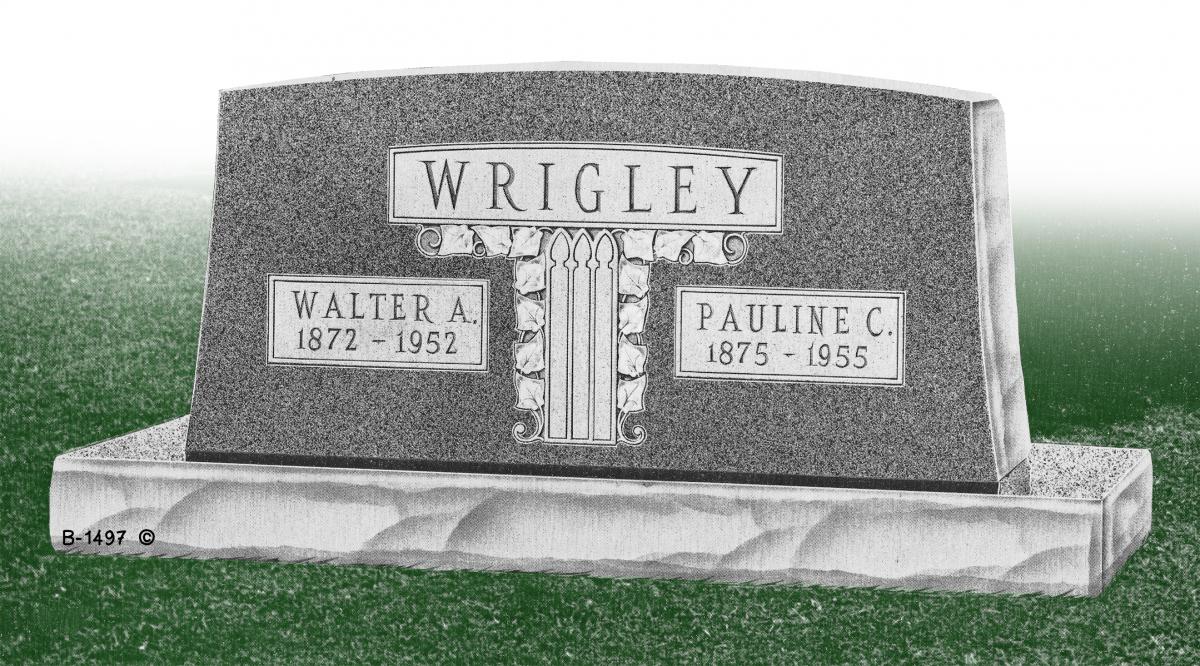 B-1497.JPG
Which download is right for you?
The JPEG Download allows you to download a file that may be opened with or imported into many applications. You may open the file with most photo/paint applications including Photoshop and Corel Photo/Paint where it may be edited and printed. You may import the file into other applications such as Corel Draw, Corel WordPerfect, Microsoft Word (and many more) where it may be printed or included in a document.  Click below to download the high resolution image. Once the image displays in your window, right click and save the image to your computer.  
CAD downloads are available for many systems including Gerber, Corel Draw, Flexisign ,MonuCad, Signlab, AutoCad, and many more. Please check your application for information on which format(s) may be opened or imported. All files are v-lined at .09" - .1" and are clean and ready for presentations and sandblast stencil cutting. 
 
JPEG Download: B-1497.JPG
Clicking the "JPEG Download" link above will open a high resolution, 300 dpi image. Once the image has downloaded you may right-click on it and save it. After saving the image you may open it in a photo/paint programs or import into a variety of illustration programs for high-definition printing on glossy paper.
Many EGA Monument Designs and Series are available for use with most CAD systems. Prices vary according to the series, but most are in the $165 - $225 range. Please call (706) 283-2551 or email graniteer1@gmail.com if you have any questions or would like to order. 
---
CAD Downloads
Click the appropriate format link below. You will be asked if you wish to OPEN or SAVE the download file. Click SAVE. Be sure to note the folder/drive location where you save the file. (If this doesn't work, right-click on the file and "Save Target As.") After saving the drawing return to your CAD or illustration application and open or import the file.
B-1497