Downtown Memorial Display
These memorials, produced by members of the Elberton Granite Association, are featured in our downtown Elberton display and are printed in the Winter 2022 issue of the Association's magazine, the Elberton Graniteer. They represent only a small sample of the memorial styles, shapes, and colors available today.
The display, located at the busy intersection of North Oliver and Elbert Streets (highways 17/72 and 77) changes semiannually and is sponsored and maintained by the Elberton Granite Association as a means of showcasing the EGA members' capabilities.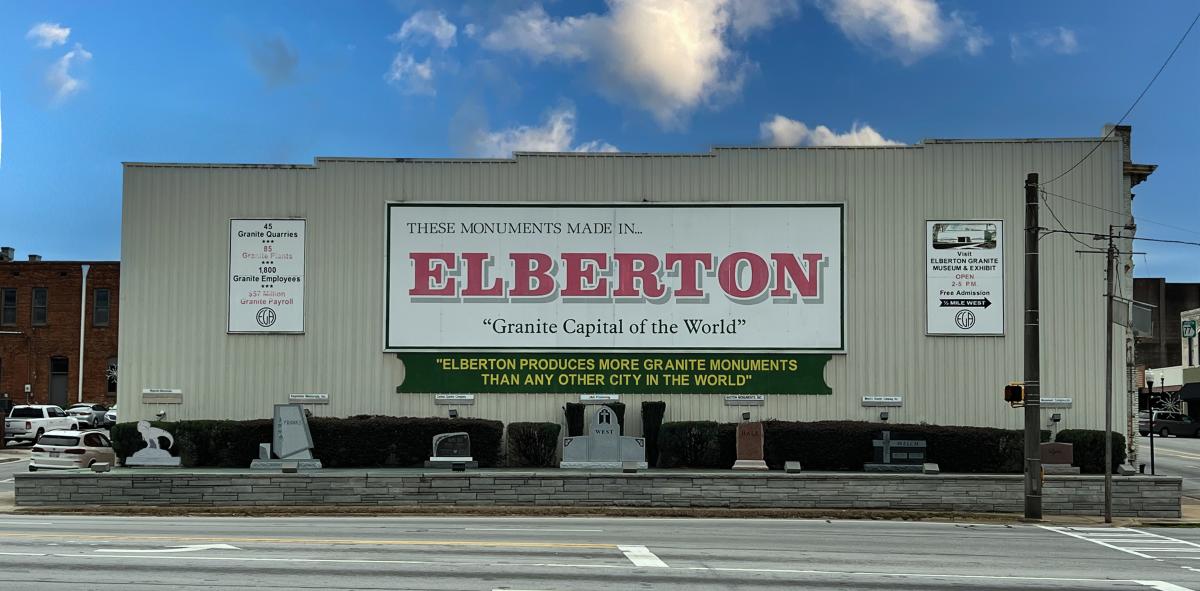 Manufactured by: Majestic Memorials.

Manufactured by: Keystone Memorials.

Manufactured by: Elberton Stoneworks

 Manufactured by: J & D Finishing Company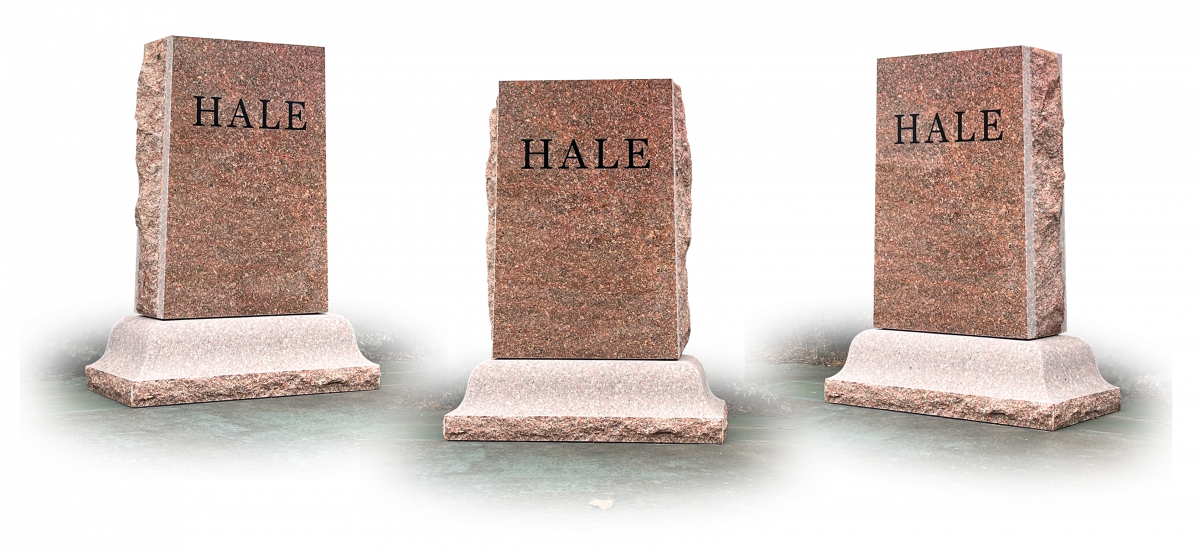 Manufactured by: Baston Monuments, Inc.

 Manufactured by: Welch's Granite Company

Manufactured by: King's Monument Company